Ah, the excitement of going back to school! But let's take a moment to think about the waste that school supplies can create. It's like a sneaky little problem that often goes unnoticed, but fear not; we've got the power to change the game!
The shiny new pens, pencils, backpacks, and notebooks, as delightful as they are, can sometimes lead to a mountain of discarded paper and plastic. But don't let that get you down! By choosing sustainable alternatives, we can flip the script on this waste dilemma. Embracing eco-friendly products not only reduces waste but also sets a great example for our peers and teachers. Together, we can turn our school supplies into tools of positive change and rock this school year in the most planet-friendly way possible!
We're sharing the top 7 eco-friendly products that will help reduce waste and set you and your family up for a successful school year. From plastic-free lunch containers to organic cotton backpacks, let's explore these game-changers that will make a positive impact on both your studies and the environment.
1. Reusable Bamboo Utensil Set: Savor Your Meals, Not Waste
Swap single-use plastic cutlery with a reusable bamboo utensil set from EarthHero. Made from natural and renewable bamboo, this eco-friendly set includes a fork, knife, spoon, and a travel-friendly case. Enjoy your meals with a clear conscience, knowing you're reducing plastic waste and supporting sustainable alternatives.
2. Organic Cotton Backpacks: Carry Your Books with Purpose
Invest in a backpack that aligns with your eco-conscious values. EarthHero vets all of our brands to ensure they create truly sustainable products and business practices, and Terra Thread passed our tests with flying colors. They offer a selection of backpacks made from 100% GOTS Certified heavy-weight organic cotton. These stylish and durable backpacks are designed to carry your books and essentials with ease while being gentle on the planet.
3. Recycled Paper Notebooks: Jot Down Thoughts, Sustainably
Take notes and sketch your ideas in a notebook made from 100% post-consumer recycled paper, giving new life to discarded materials. Let your creativity flow while being kind to the planet with notebooks from Decomposition.
4. Reusable Stainless Steel Water Bottle: Stay Hydrated, Plastic-Free
Stay hydrated throughout the day with a stainless steel water bottle from Hydro Flask. Ditch single-use plastic bottles and embrace a reusable option that keeps your drinks cold or hot for hours. With a wide variety of sizes and colors, you'll find the perfect eco-friendly water bottle to suit your style.
5. Portable Phone Charger: Made from recycled plastic
This portable charger is more than just a power source; it's a sustainable solution that aligns with eco-conscious values. The charger boasts a compact and lightweight design, making it easy to slip into your backpack, ensuring you never run out of battery during the school day.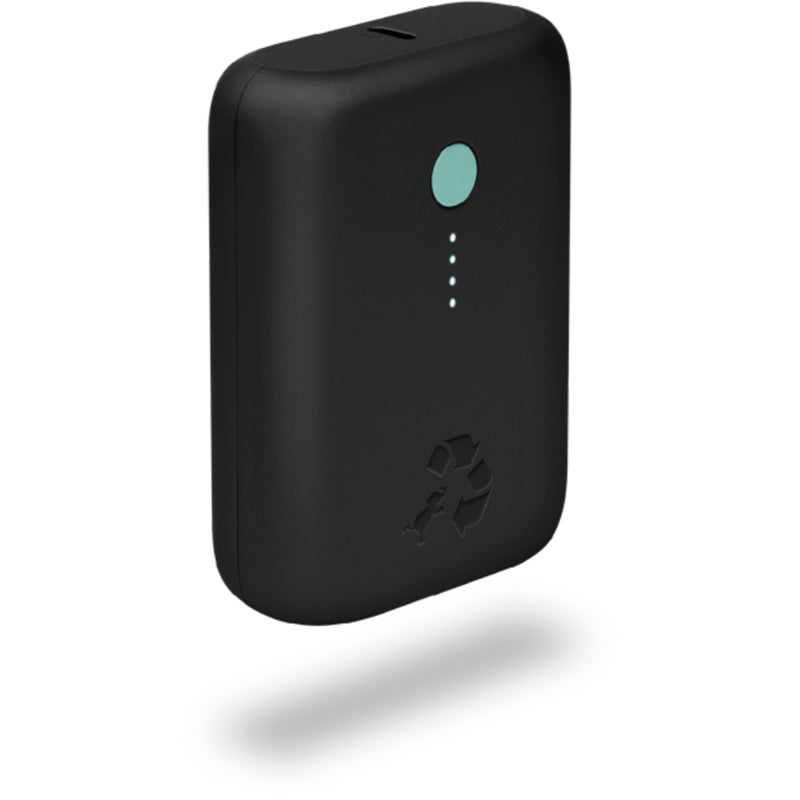 6. Organic Cotton Zipper Lunch Bag - Lunchtime in sustainable style
This lunch bag from Fluf is a must-have back-to-school product for eco-conscious students and parents alike. This lunch bag offers a winning combination of style, functionality, and sustainability. Crafted from 100% certified organic cotton, it's a plastic-free alternative that helps reduce single-use waste from paper bags.
7.  Stainless Steel Lunch Boxes: Say Goodbye To Plastic
Fuel lunchtime sustainably by ditching plastic and waste with plastic-free ECOlunchboxes from EarthHero. Whether you're looking for a classic tiffin-style lunch box made from 100% stainless steel, like the Tri Bento Tiffin, or a food container that's leakproof with silicone lids, like the Blue Water Bento Splash Box, ECOlunchboxes come in many sizes and shapes. Just as importantly, these products are made with a love of people and the planet and align with EarthHero's values. EcoLunchbox is a mission-based company that was founded in 2009 by an eco-mom from California with the goal of combating plastic pollution. ECOlunchbox is a certified B Corporation, California Green Business and carbon-neutral company dedicated to educating, inspiring, and empowering people to say goodbye to plastic.
With these 7 sustainable products from EarthHero, you can start the new school year with a green edge and contribute to a cleaner planet. Each choice you make in favor of eco-friendly options sends a powerful message about the importance of sustainability in our daily lives. Let's embrace this back-to-school season as an opportunity to lead by example and create a brighter future for ourselves and generations to come.
For more eco-friendly products and inspiration for sustainable living, explore the extensive collection at EarthHero. Together, we can make a significant difference in the world while enjoying a sustainable and rewarding back-to-school experience